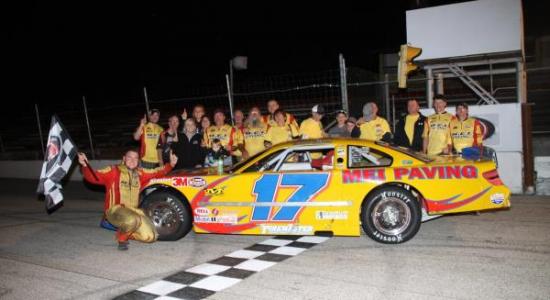 Photo courtesy to T.W Roberts Photos
Number 17, the 2017 Toyota Camry Late Model is powered by a 347 Ford Race Engine with a Brian MacDonald chassis is the car to watch for on the race track in the 2017 season.
In the 2014 racing season the team and the car have become more competitive and have been travelling to other race tracks around Ontario as well as running the home series at our local track Sauble Speedway. A lot of hard work and dedication has gone into the car this year and the team has had numerous heat wins throughout the summer as well as a feature win.
Driver Joshua Stade has finished mostly top fifth or if not better all racing season with finishing fourth in points, four points away from second place standings to close out another season at the beach. Josh received the Most Improved Driver award for the 2014 racing season at the annual Race Car banquet.
The 2015 race season was one not to forget for the whole 17 race team. Josh was crowned champion at Sauble Speedway, being the youngest in track history to win the Late Model Championship title! Josh won 2 features and over 10 heat wins at the track this summer, as well as winning the feature opening night at Sunset Speedway. The team and car were on fire this summer! Josh also finished 6th place in points for the APC travelling series of Ontario.
2016 season was rough around the edges for the Stade Motorsports team with the APC Travelling Series. We had a new car with new chassis and set up that took some time to get the issues ironed out as well as having continual engine problems for the whole season. We tryed our best to get races finished in the series finishing 12th in points for the year end. The Limited Late Model was fierce as always and Josh and the team pulled off another Late Model Championship at the beach for the 2nd year in a row! We are so excited to get started in the 2017 season and win some races!
2017- IT'S RACE SEASON!!!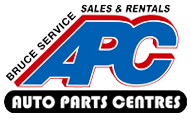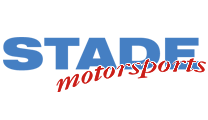 Copyright © Multiple Enterprises Inc. 2018